Today I'm writing about a company which I saw on my friends (emergingvalue.wixsite.com) watchlist. I recognised the name because adesso SE recently announced a cooperation with Asseco. So, there were two compelling factors – my friends EM knowledge and value approach and adesso SE a very successful company which benefits from the digitalisation trend (Disclosure Long adesso). I read Asseco's latest report and had a look at their financials. Below I'm highlighting a few key points I found interesting. Their annual report included many graphs and since I like graphs, I couldn't resist including a few in my post. You can also skip all and just scroll to the bottom to read my summary.
Asseco Poland S.A. was founded 1991 by Adam Goral (still CEO) and was one of the first start-ups in Poland. It is a software company which provides various services to financial industry, public sector and others such as telecommunication, energy, utilities.
Their Mission and vision
The mission of Asseco Poland and the Asseco Group is to improve the quality of life by providing solutions for people and technologies for business.
The strategy of Asseco Poland is focused on building long-term value for its stakeholders. It is based on two key pillars:
development of proprietary software and services and increasing the scale of operations through acquisitions.
Organic growth
Development through acquisitions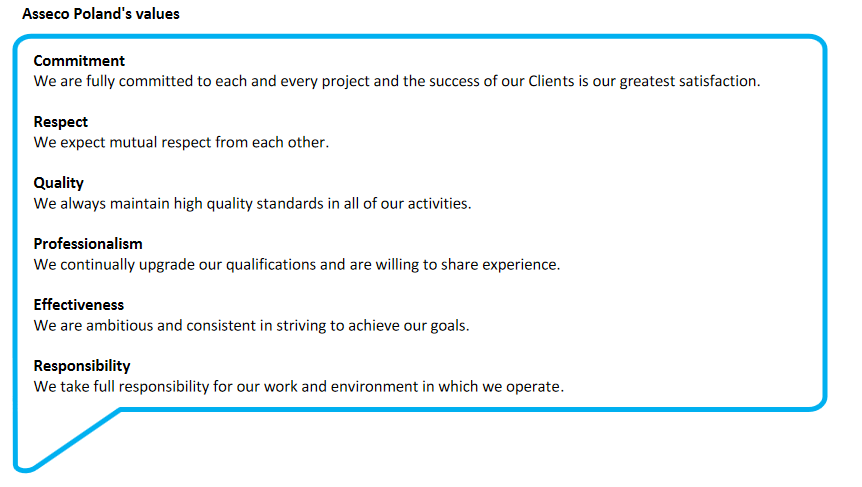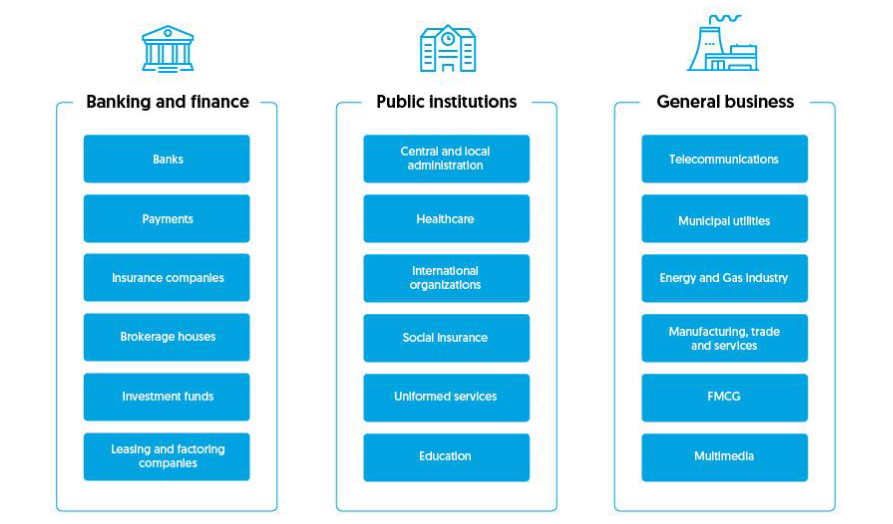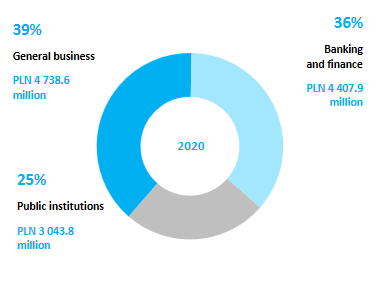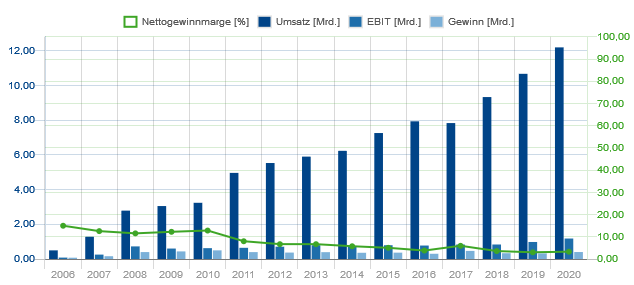 Positives:
Tailwind due to massive demand for digitalisation. The company managed to grow revenue even during the GFC and Covid pandemic.
High dividend yield for a growth company.
One of the leading software manufacturers in Europe.
Owner led business (CEO holds 9.74% of shares outstanding).
Cash position higher than debt.
Low valuation and low EV/EBITDA.
Margin of safety of 3% to current share price using a discount rate of 15%.
Negatives/Risks:
There is not much I found…
Ops cash flow lower 2020 vs. 2019 (Covid year).
Over the last 15 years revenue was growing faster than profit > Shrinking margins.
Conclusion: Asseco S.A. is a quality company which is growing steadily. There isn't much not to like about the company. The business model serves clients which need many years of investments to move their digitalisation strategy forward. The valuation is compelling vs. peers and while waiting for a revaluation by the market you get a juicy dividend from a growing company. Their share price went even up over the last weeks while the overall market was a bit bumpy and went down. My valuation model gives me an expected annual return of around 15% over the next 5-10 years. I put the company on my watchlist and might initiate a starting position.
Sources: Most graphs are from Asseco S.A. financial reports: https://inwestor.asseco.com/en/reports/financial-reports/2021/